Deep Fork Audubon Society
About us
Join
Calendar
Bird Blog
Urban bird habitat
Links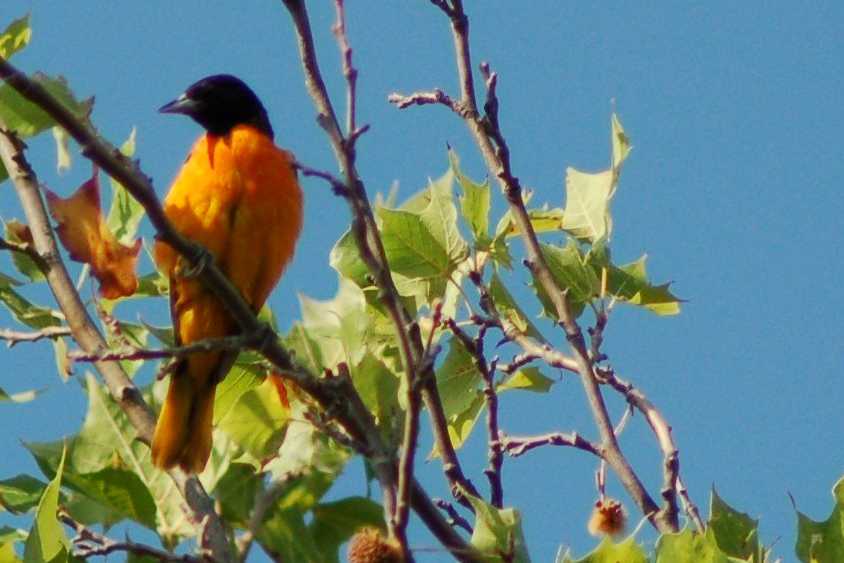 male Baltimore Oriole

Our annual meeting will take place on 18 May 2013 at 6 PM in the Dodson Room in the basement of Benedictine Hall, at St. Gregory's University. At the meeting we will elect officers and directors to serve on our Board. The Nomination Committee has developed this slate of candidates. Other nominations can be made from the floor at the meeting. After the business meeting, Mike and Mary Ann Stevens will give a presentation on their recent trip to Costa Rica! Here is the agenda (pdf file) for the meeting.

We had a board meeting followed by a "timberdoodling" trip on 23 February 2013. Here is the agenda for the meeting, and here are the minutes. Here is an account of the woodcock watch afterwards.

We helped with the Pontotoc Ridge Winter Bird Count on 26 January 2013. Donald wrote a brief account of the trip in this post. See Becky's post on her blog at the Shawnee News-Star for more detail.

We visited Lake Hefner in Oklahoma City on 20 October. An account of the trip is at http://deepfork.org/blog/?p=2408. We ate lunch at Sinbad's, just southwest of the lake on Northwest Expressway. After the outing we returned to St. Gregory's for a board meeting. Here is the agenda for the meeting and here are the minutes.

We met at 6 PM on 11 September, at the home of Deane and Rebecca Carlberg. Here is the agenda and here are the minutes.

On 8 August at 6:30 PM we met in the Shawnee Public Library community room B. Here is the agenda and here are the minutes.

On 30 June we visited Lake Tecumseh. A tally of the wildlife we observed is at http://deepfork.org/blog/?p=2341. Afterwards we met under the shelter to discuss our bylaws. Here are the minutes of the meeting.

On 19 May 2012, beginning at 8 am, Ruth Beasley hosted an outing at her home in Tecumseh. Photos from the trip are here and here.

On 31 March 2012 from 2-4 PM at the Shawnee Public Library (Community Room A) we discussed strategies for creating urban bird habitat.

Ruth Beasley has a radio show called Learning the Birds.
Here is Ruth's Christmas episode: Four Christmas Birds (mp3)

For more info or to get involved, email Donald at dew@donaldwinslow.info.